SPARK ANIMATION 2023: FESTIVAL JURY
HONOURING THE INNOVATION + CREATIVITY IN ANIMATION
FROM AROUND THE WORLD
November 9 - 12, 2023
THIS YEAR'S JURY MEMBERS ARE:

SUBMIT YOUR FILM NOW
You can submit your work through FilmFreeway until 10 September 2023. Visit our Submissions page for details.

BIOGRAPHIES
Brenda Gilbert
President // BRON Media Corp.
Brenda Gilbert, President of BRON Media Corp, co-founded and leads the renowned studio with husband Aaron L. Gilbert. BRON Media Corp. is a prolific award-winning studio behind numerous high-profile films. With 125+ productions and 38 Academy Awards nominations (6 wins), BRON's impact is undeniable.
Brenda serves on BRON's Board, and also holds roles as Vice-Chair of BANFF World Media Festival, Vice-Chair of Film Independent's Board, and was a track chair for Woman in Animation's mentoring initiatives. Brenda mentors for various programs including Women of Color Unite, Consulate General of Canada's Global Program, and Academy Gold Rising Program. She advises Vancouver Film School and LaSalle College.
An Academy of Motion Picture Arts & Sciences member, Brenda earned Variety's 500 list honours twice and the Trailblazer of Excellence Award at the Oscar Micheaux Film Festival in 2022. She also received the Golden Orange Award at Miami Media and Film Market for her industry contributions and support.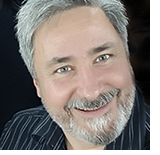 Don Perro
Sr. Faculty // Capilano University
Don Perro has been training artists for the animation industry for over thirty years and has developed or co-developed career animation programs in universities in Canada, Malaysia, China, Jamaica and Mexico.
He helped found the animation program at Algonquin College (Ottawa) in 1990, and four years later, moved to North Vancouver to develop Capilano University's animation department. Don has coordinated and taught Capilano's internationally recognized, 2D Animation and Visual Development program ever since.
He continues to work in the industry whenever possible, as an animator, storyboard artist and consultant.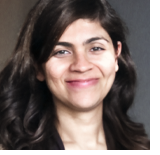 Geeta Basantani
Look Development Compositing Supervisor // Animal Logic
Geeta has over 20 years of experience in the VFX and animation industry, working at companies like Sony Pictures Imageworks, Industrial Light & Magic, Image Engine, Rainmaker and currently at Animal Logic.
Bringing Art into compositing is something she has been practising in her career. She has done look development on Academy Award winning projects such as Spider-Man: Into the Spider-Verse. She has also worked on Academy Award winning movies on the VFX side including The Curious Case of Benjamin Button and Hugo. She is a three-time VES nominee and a member of the Academy of Motion Picture Arts and Science.
Geeta joined Animal Logic in 2021 to work on Ron Howard's animated feature The Shrinking of Treehorn, where she helped develop the film's overall look. Following this, she was a Compositing Supervisor on DC League of Super-Pets, putting the finishing touches on the film before delivery.
She is currently a Compositing Supervisor on the Netflix film Leo, set for release in November 2023.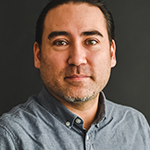 Jeff Chiba Stearns
Producer, Director, Illustrator // Meditating Bunny Studio
Jeff Chiba Stearns is an Emmy®-nominated and Webby award-winning animation and documentary director, producer, and an accomplished illustrator and artist. He founded Meditating Bunny Studio Inc. in 2001.
From directing animated commercials for companies like Sharpie and Post-it Note, to short and feature films including Yellow Sticky Notes (2007), One Big Hapa Family (2010) and Mixed Match (2016), Jeff's work has broadcast around the world, screened in hundreds of international film festivals and garnered over 40 awards including the Prix du Public at the prestigious Clermont-Ferrand Short Film Festival. Jeff has also written and illustrated children's books and a graphic novel.
Jeff has been awarded the Cultural Pioneer Award by Harvard University and the Emily Award by Emily Carr University. Jeff is also the host of the upcoming animation podcast, Animation Meditation and the director of over 60 episodes of the hit pre-school animated series The Treebees which airs on the Knowledge Network and has amassed 40+ millions views on YouTube.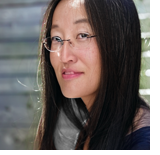 Jennifer Yuh Nelson
Supervising Director // Blur Studio
Jennifer Yuh Nelson is a story artist, character designer, and illustrator who has spent the bulk of her career directing in TV and feature animation.
Among her many accomplishments, Jennifer is the first woman to solo direct a major animated feature with DreamWorks' Kung Fu Panda 2 for which she received an Oscar nomination.
She has also directed Kung Fu Panda 3, the live-action feature The Darkest Minds, and is currently the supervising director for Volumes 2, 3, and now 4 of the multi-Emmy winning series Love, Death + Robots for Netflix.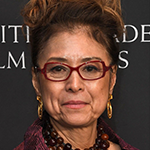 Jinko Gotoh
Producer // Independent
Jinko Gotoh is an Oscar-nominated producer and consultant for the animation industry.
Jinko's producing screen credits include: 2020 BAFTA winner and Oscar-nominated Klaus, The Lego Movie 2: The Second Part, The Little Prince, Oscar-nominated The Illusionist, 9, and Oscar-winning Finding Nemo.
Jinko is devoted to advance women and all under-represented people in the industry. She serves as Vice-President for Women in Animation. She is a member of the Academy of Motion Pictures Arts and Sciences advocating diversity, equity, and inclusion on various committees. She also co-chairs the PGA Animation and VFX Committee. Beyond that, she serves on the board of directors for Symphonic Jazz Orchestra, which provides K-4 music education to underserved neighbourhoods in LA county.
She holds a Bachelor of Science in Applied Math and MFA in Film from Columbia University.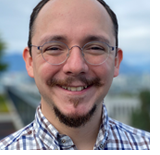 Juan C. López de la Torre
RND Technical Director // Atomic Cartoons
Originally from Mexico City, Juan C. López is an Animator and Character Designer based in Vancouver.
He graduated from Vancouver Film School, and has worked at a number of studios including Bardel Entertainment, WildBrain, and Atomic Cartoons. He has also taught animation at the internationally recognized Capilano University.
Juan has contributed to various feature film and television projects including Disney's Jake and the Never Land Pirates, My Little Pony: The Movie, Mega-Man: Fully Charged, 101 Dalmatians Street, Trolls: TrollsTopia, and Marvel Super Hero Adventures.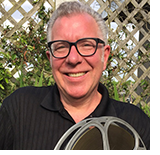 Keith Blackmore
Sr. Lecturer // Vancouver Film School
Keith Blackmore is a Vancouver-born film historian, educator, producer, and conference chair. As an avid film collector, Blackmore turned his hobby into a teaching career, educating students on film history at ECUAD and VanArts, and for over 25 years at the Vancouver Film School. Blackmore is the Producer and Conference Chair for BC's only Academy Award-accredited film festival, the SPARK ANIMATION Festival. Blackmore has presented, interviewed and moderated at many festivals and studios around the world. Most recently he was on the Film Jury for the 2022 Taiwan International Student Design Competition, the largest student design competition around the world. While Blackmore is considered a historian and producer, he has never stopped being a fan of film first.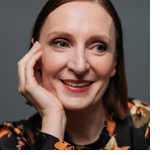 Nora Twomey
Co-Founder & Creative Director // Cartoon Saloon
Nora Twomey is an Academy Award® and Golden Globe-Nominated Director. In a career spanning over two decades, she has worked in a number of capacities on Cartoon Saloon's creative output. From the studio's early years, directing award-winning short films and commercials, she went on to co-direct Tomm Moore's Academy Award®-nominated The Secret of Kells while also guiding the development processes on a number of series including the preschool show Puffin Rock. Nora was Head of Story and Voice Director on Academy Award®-nominated Song of the Sea.
She directed The Breadwinner, which was nominated for an Academy Award® and Golden Globe and won several international awards including the Best Indie Feature Annie and the Audience and Jury Awards at Annecy. Nora most recently directed My Father's Dragon feature film, a Netflix original animated feature, inspired by the Newbery Award-winning children's book by Ruth Stiles Gannett.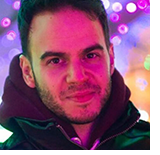 Roy Stein
Filmmaker, Animator, Character Designer // Walt Disney Animation Studios
Roy is an award-winning filmmaker, animator and character designer residing in Vancouver, BC, with over a decade of experience in the feature animation industry, serving both as Lead Animator and Character Animator.
His first short film Too Late, was seletected to over a dozen internationally recognized festivals and was awarded a number of prizes. He's currently serving as Animator at Disney Animation Vancouver while also in production on his next directorial pursuit, Concerto.


© 2023 · Spark CG Society